Defense Tips
Edit
Below is a foosball defense video that is an educational demonstration on how to play defense. It will teach you all of the basic foosball defense tips and strategies you need to mentally beat your opponent.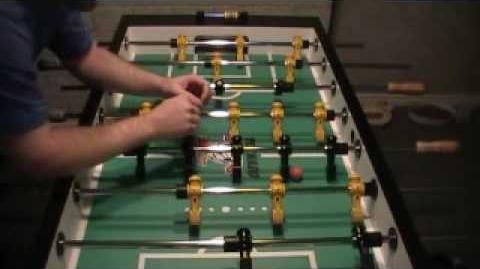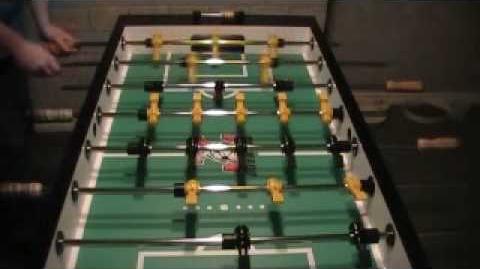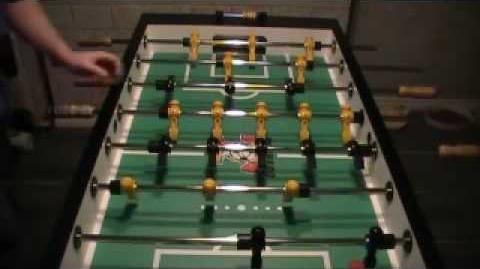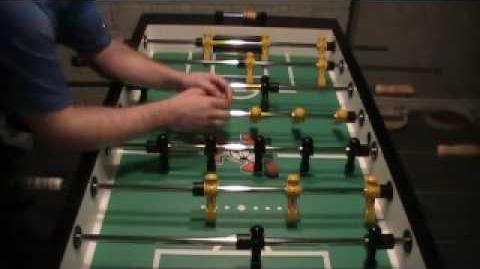 The videos come from the following site: http://www.foosballsoccer.com/video/foosball-defense
The video shows much about predicting your opponent. It tells you some basic forms of defense, which are:
You may want to check each strategy on opponents to see how they react to it. If they learn your strategy you can:
change it to completely different one
do some adjustments to the used one
This way you can steal the ball from them.
Most effective strategy for high-level players might be behaving a bit randomly, so they cannot predict what you'll do next.
Also by choosing the defense strategy, you need to be aware of what holes you leave in your setting and you can predict the opponent will use them. You can then block their shots more easily.
The author suggests you cannot block all shots and cover all the shot possibilities, but you can cover those the opponents like the most, so you force them to use some weaker options.
At the first part you'll learn on how not to leave the ball to the opponent in the first place. If opponent can't get the ball, you don't have to actively defend.